How To Run a Successful Toastmasters Meeting (Zoom Call)
December 10, 2018 @ 6:00 pm

-

6:30 pm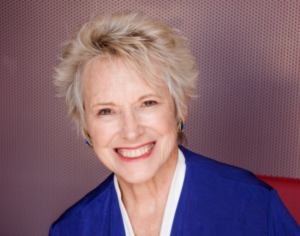 ROBERTA PERRY, DTM
International Director 2010 – 2012
Region 10
Bio
Our Past  International Director believes in the power of what Toastmasters can do….so has been motivated to work with amazing teams to build over 50 clubs from Seattle to Los Angeles; from Florida to Australia.
She won the District One International Speech Contest in 1990 and District 52's Evaluation Contest in 2005.
Our speaker has been honored with Toastmasters Roy D. Graham Lifetime Achievement Award and in 2002 the International President's Citation for Service. In 2015 she was honored by the Point of Purchase Association with the Andrea Martin Volunteer of the Year award.
In her "other" life our speaker has been a key personality in the development and growth of the leisure entertainment industry for more than 25 years. She is a business development strategist for Edwards Technologies, Inc. (ETI) working with dozens of clients worldwide including 20th Century Fox Studios, Cirque Du Soleil, Paramount Studios, SEGA, LEGOLAND, Universal Studios and Disney stores.
Ms. Perry was a founding member of the Themed Entertainment Association and served as the association's president for two years. She is the past chairman of the International Nightclub and Bar Association, past board of director's member for the National Restaurant Association Marketing Executives Group, past member of the National Football League Sunday Ticket Advisory Board and the City of Seattle Fair Campaign Practices and Ethics Committee. She currently serves as Secretary of the International Board for The Earth Organization.
She has been a guest speaker at many conferences including the International Association of Amusement Parks and Attractions, Urban Land Institute, Themed Restaurants conferences, Entertainment Retail conference, Leisure Expo, TILE (Europe), World Gaming Congress, Point of Purchase (POPAI) conference, Association of Retail Environments, the Nightclub & Bar Annual conferences, Global Gaming Expo and Toastmasters International Annual, Regional and District Conference's.
###
Presenter:  Roberta Perry
Title: 4 Keys to Run A Successful Toastmasters Club Meeting
Timing: 1-2 minute Introduction, 15-20 minute Speech, 5-8 minutes Q&A
Speech Info:
Speech will go over: 4 Most Important Aspects of Running A Meeting:
1. Importance of TI's Structure
2. Knowing Your Role
3. Starting & Ending On Time
4. Where to Get Information on TM Meeting.
Monday, December 10th, @ 6:00pm – 6:30pm
ZOOM call (https://zoom.us/j/572793825)
Join by phone  669-900-6833
Meeting ID: 572-793-825
 Meeting starts @ 6:00pm
(Using ZOOM for the first time? Please take 30 minutes prior to the webinar, to install and run ZOOM.)
R.S.V.P. to Roberta Perry