Membership Renewals Due By Sept 30,2018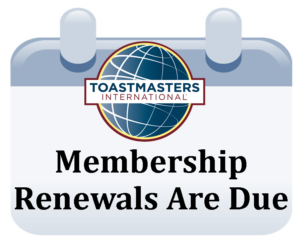 Reminder: 
An easy DCP point is getting your membership dues renewed on time.
Time is fast approaching – dues renewals completion date is September 30, 2018.
Help your club reach their renewal goals – see your club's VP of Membership and renew NOW !!!!!