For club officers & district leaders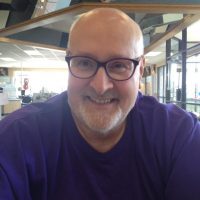 Meet Richard Dickson,  Officer Training Chair
Working with our Program Quality Director to bring every officer an opportunity to be trained during the two Toastmaster training periods.
He is your contact for all questions connected to Officer Training. Contact: Officertraining@district52.org
Club Officers Training Materials
Officer Training Club Results: 82% of Clubs Met DCP of 4-7 Officers Trained
Clubs listed below have achieved DCP
Training ended today with 15 clubs achieving 7/7 officers trained; 22 clubs achieving 6/7 officers trained; 30 clubs achieving 5/7 officers trained & 18 clubs achieving 4/7 officers trained.
Division and Area Directors Training Materials