to everything "Membership"
Help More People Learn Valuable Skills That Will Benefit Their Personal and Professional Life.

Starting a New Club is Easier Than You May Think!
Do you know of a company, organization or group with 20+ people that could benefit from the Toastmasters program? Provide information in the form below, then District 52's Club Growth Director and District 52's marketing team will follow up to determine the next step to build a successful club.
Taking an important leadership role in the process may help you earn your Distinguished Toastmasters Award.
Are you looking to find or join a club instead? If so, click here.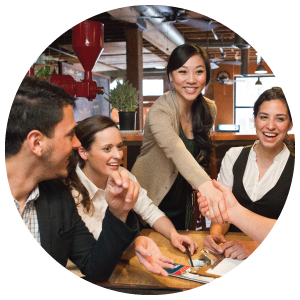 Toastmasters clubs meet at corporations, churches, colleges, community centers and even in restaurants. While community clubs are generally open to anyone, sponsored clubs are often limited to affiliates of the sponsor since the meeting location and some of the fees may be covered. 
To start a new club, follow these steps:
Find at least 20 people over the age of 18 who want to join.
Designate and secure a meeting location
Fill out the Start a Club form and request more information.
I would like to be contacted by the District 52 Club Growth Director about starting a Toastmasters club in my area!