Club Officer Training & Speech-A-Thon
February 23 @ 8:00 am

-

1:00 pm
Free event!
Snacks will be supplied by the District!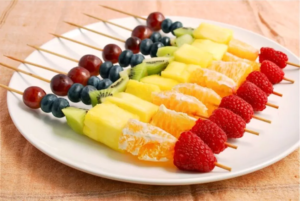 Come and see more experienced speakers in action complete their Advanced Communicator Gold.
For those interested in completing their ACG with a 1 hour workshop, please reach out to Serena McCullough at: 
pqd@district52.org

Want to deliver a speech?
Get your 1 hour project done?
Want more training on special topic?
Want to understand Pathways?
Please reach out to: 
pqd@district52.org
 to let you know if you want to speak or have a topic you needed educated on.
Only 5 spots left!
Saturday 2/23/2019 –  – Reserved Council Room B from 8am-1pm
USC Verdugo Hills Hospital
University of Southern California
1812 Verdugo Blvd.
Glendale, CA. 91208
What is a Speech-a-Thon?
A Speech-a-Thon is just like it sounds – a speech marathon! Okay, so sneakers are not required. But do you find yourself in a race to hit the finish line with a new award, only to see that time is quickly ticking by and you still have a couple (or more) speeches yet to give, and cannot fit them into your club's agenda before the deadline? Your club might want to think about hosting a Speech-a-Thon event. You can even partner with other clubs to hold something like this. It is a great way to give members a chance to finish up those last few speeches and get credit before the end of the Toastmasters year, which is June 30. However you don't have to wait until the end of the year to hold a Speech-a-Thon; you can do this anytime of the year. Click on the Read More link below to learn more about Speech-a-Thons as well as any upcoming events.
"Why Come?"
1. 1 step closer to DTM
2. Support your friends trying to earn their DTm.
3. Light refreshments will be provided.
4. Have an educational moment
5. Network, learn from others
6. FREE!!!